What is a Digital Nomad and Should You Be One?
A Day in the Life of a Digital Nomad
You awaken to the sound of a car speeding by and pushing a gust of wind so hard it makes your whole house shake and rock back and forth.  Your eyes feel heavy.  You pull the curtains over to look out the window of your old-but comfortable RV.  White glittering diamonds reflect into prisms as they cascade through your window. They dance and bounce off the walls  and ceiling like a crystal ball.  The light blinds you for a moment before you can see what lies directly in front of you.  
Your eyes grow large as you start to make out the scene that awoke you.  Light blue water glistens and foams as it crashes into the rocky cove.  Blue-green water flows into an opening to a large cave sitting just underneath rows of cascading mountains.   They are surrounded by a luscious green backdrop of the tallest redwood trees you have ever seen.  You almost missed this!
You had been driving down from Oregon late into the pitch back night on the steep, windy 101 freeway in Northern California.  Barely able to see the next curve that seemed to jump out in front of your headlights, you decided it would be best to pull over and get some rest until daylight hours.  The sound of the magnificent Pacific Ocean was the only indication that you would be going for a swim if you closed your eyes for a second because it was no more than a guardrail away. You had no idea that you would wake to such beauty lying just beyond the four walls of your house on wheels.  
That morning, as you slowly slid the dark fabric that had been concealing paradise from your view, you became overfilled with gratitude for being able to have moments like this.  This was your life now because you choose to go against the norm and live the life of a digital nomad. Moments like this and more with all your loved ones and friends will be able to be recreated over and over for the rest of your life, now.
Would you believe that situations just like this literally happen to us on a daily basis while we travel from city to city in our motorhome living the "Digital Nomad" "Van-life" dream?

  

You can have moments like this,

too!
So what is a digital nomad, exactly?
Let me ask you this.  Would you like to travel the world and get paid to work remotely from wherever you are as long as you have a stable internet connection? Would you also like to be able to spend more time with your family and friends?  How would you like to be able to do the things that you are dreaming about all day while working a job that you aren't passionate about after spending hours stuck in traffic?  What about having a job that you love to the point that it doesn't even feel like REAL work? 
Well…You can!  And that is exactly what a digital nomad is all about! 
Check out our YouTube video here about "What is a digital nomad," in a very entertaining video version of this post!
The Literal Digital Nomad Meaning.  
Why become a Digital Nomad?
Good question!  Well, the answer is honestly going to be different for everyone considering their circumstances.  Our reason is probably different from yours and similar in some ways, as well. But the core reason we all want to really pack up that normal lifestyle and hit the unpaved road, usually boils down to the same few reasons. 
The main reasons that we have found that people become digital nomads are:
To have

financial freedom

and be your own boss

To

Make more money

To be able to

spend more time with your friends and family

To be able to live your life on your terms and

travel the world

You

hate your job and sitting in traffic
Illnesses

 

Passion for Travel
Kris and I began our Digital Nomad journey by a series of unfortunate events. I was a hairstylist and had gotten really sick to the point of not being able to stand at work anymore.  I decided that since I was unable to get out of bed, I would try and figure out how to make money online and started our first business selling toys on Amazon. 
About a month later, Kris got into a bad motorcycle accident and broke some bones which also made him bedridden right next to me.  We eventually decided to leave Seattle thinking it was contributing to my illness because of all of the mold and we bought an old RV, painted it and hit the road. 
Now, we help other aspiring digital nomad entrepreneurs to build a wildly profitable business that you can do anywhere in the world!  Yes, you!  If you're reading this, you are already thinking about it, perhaps trying to figure it all out.  We are here to help and you become successful and take some of the learning pain away!  Feel free to reach out to us through our Work with us page and get some one-on-one coaching and join one of our Mastermind groups!
Which kind of Digital Nomad are you gonna be? 
This is the question you should ask yourself and take time to weigh out all the possibilities, advantages/disadvantages, as well as the whole, you know, money part!.
First, we are gonna take a look at the different kinds of digital nomads. We will let you know how they connect to the internet and also (the question we get the most) if you can have a family/kids and be a digital nomad. 
Different kinds of Digital Nomads
Van life/RV life-

use your cell phone, use a hotspot like

Skyroam

,

or satellite to connect and can travel with children by doing online or home school

Travel the world and work remotely-

use an international hotspot like

SkyRoam

, co-working locations or use WiFi from places you stay like

VRBO's

,

Airbnb's

,

hostels,

hotels, and you can even couch-surf or stay with friends and family. 

Work remotely from home and travel frequently-

use your regular internet or wifi from your location and you can home school or even keep your kids in regular school depending on how much you want to travel.  

Moving to a different country and working online–

use International hotspot like

SkyRoam

, the internet from the location you are staying or from a coworking location and kids can go to online school or be homeschooled 
Get Paid to Travel…Well, Kind of
Now that you know how we travel as digital nomads and our internet connection, let's take a look at the most importan-te piece of being a digital nomad and being able to travel, How to Make that M-O-N-E-Y!  We also have a blog post that goes into detail all the all about the different nomad jobs that you should check out here.
Ways to Make Money as a Digital Nomad:
Entrepreneur- Owning your own online biz.  Jobs include: Blogging, YouTuber, E-commerce Store, Coach, Affiliate Marketer, Marketing Agency, Sell Digital Products, etc.
Freelancer– Small jobs Working Independently.  Jobs include: Content Writer, Edit Videos, Handle Social Media Accounts, VA (virtual assistant), Web Developer, Design Work, etc.
A corporate job working remotely–keep your day job and ask to work remotely or get hired on to be able to travel and work remotely
Side Hustle jobs that you can do while building your online biz/-

random jobs wherever you are.  Jobs Include: AV Work, house sitting, local marketing for businesses, etc.
Should I become a Digital Nomad?
Well, we think so my lil ol' Rockstar! In a very interesting article about the future of being a digital nomad, written by the makers of Nomad List, Remote OK, and Hoodmaps, they estimated through extensive research that over the next 20 years:
"There will be 1 billion digital nomads by 2035"
That's crazy!  One-seventh of the world's population will be working remotely!  So if you feel like this is something that you could be interested in, I say jump on the boat sooner than later if you want true job security.  With the way the planet is evolving due to technological shifts, there will be a massive change in the way people will be making money. 
I'm not gonna make it seem like all of this is just easy as rockstar pie, cause it's not.  You will have some struggles along your journey due to the learning curve that is inevitable when you are building up any business including an online business or your freelance portfolio (unless you are a web developer, that is).  It does take some technical skills that you will have to learn and that takes time. Time that you won't be making any money.  And even then it will take time to make enough money to be able to travel and replace your regular 9-5.  
Live Life with No Regrets
But that being said, life is just better when you are not living on someone else's watch.  Why would you want to spend most of your life at a job you are not passionate about?  All the while you are separated for most of the day just to rush home put the kids in the bath and feed them, and face plant into bed due to exuastion.  Well, maybe that was just me!?   And I missed my family so much it was painful!
In the book, The Top Five Regrets of the Dying, by Bronnie Ware,  an Australian palliative care nurse, she's noticed themes and trends among people who she's assisted.
Wh

en asked what people on their dying bed regretted most in life, these were their top 5 wishes: 
 I wish that I had let myself be happier
 I wish I hadn't worked so hard.
 I wish I'd had the courage to live a life true to myself, not the life others expected of me.
 I wish I'd had the courage to express my feelings.
 I wish I had stayed in touch with my friends.
NOOOOOOO!!!  Don't let that be you!  I'm tearing up for you as I'm writing this!  We can help you!
Are you living out your dreams? Do you wish that you could travel the world and have experiences like exploring Asia, going backpacking through Europe?  How about taking a swim in crystal blue water and then walking up to the beachfront cafe and working for a few hours while your family builds sandcastles a few feet away from you? Would you like to be able to randomly pull back the curtain of your RV and realize that you woke up in paradise?
Do you wish you had more time to spend with your children and be there for them while they grow up, rather than missing life events?  Do you wish that you could make money while doing the things that you love, live more freely, spend more time with friends, and be true to yourself so that you could be as happy as you should be?  
HOw will you tell your story?
If you become a digital nomad, you have the ability to do all of these things and live your life with no regrets. Everybody will have their own experiences and story, but wouldn't you rather be able to paint your own story and on your terms and time clock?  It's not for everyone, I get it.  But I wouldn't, for a millisecond, take all of the hard work and stress it took to build my business and trade this lifestyle for the corporate 9-5. All while never seeing my family, and living in a vortex, unfulfilled version of my life that I used to be was stuck in.  Not for a millisecond second!  
Will you?  
Well, there it is rockstars!  We hope you have a better understanding about what is a digital nomad is and whether or not it is the life for you. If it is something you are passionate about learning and would like to be a part of a community of like- minded people that is there to support you and help you grow your online business, we would love for you to join our Traveling Rockstar Digital Nomad Facebook Group by clicking here!
Rock On, Rockstars!
HeY rOCKSTARS!
We are TiNK and Kris
We help people like you to become a "Digital Nomad" Entrepreneur by helping you to build a thriving online business that you can do anywhere in the world!
Work Online + Travel the World= Digital Nomad.
Subscribe to our YouTube Channel  and Follow us on your favorite social media to get all the latest  ? Digital Nomad Updates and Meetups ?
FREE eBooks to help you Start Your  ?Profitable Online Business?
FIRST 7 People GET 50% OFF- MASTERMIND Meetings!
Weekly Zoom Calls with a group of like-minded people that:
Supportive+encouraging family-like environment

Accountability that comes with your commitment to show up

Participants raise the bar by challenging each other to create and implement goals

Support each other with total honesty, respect, and compassion.

Get feedback on all your work 

Help with brainstorming new possibilities

Set up accountability structures that keep you focused and on track.
Sign up below to Apply!
Free 30 Min Coaching Call
The net result of small business coaching is that you create a fool-proof plan for moving forward, and the coach partners with you and supports you in actualizing that plan. This creates success in your self-employed business.  We will:
Guide you in the right direction
Fool-Proof Plan of action
Accountability=93% more success
Use Coupon Code:
TRAVELINGROCKSTARS
To SAVE on your SkyRoam Purchase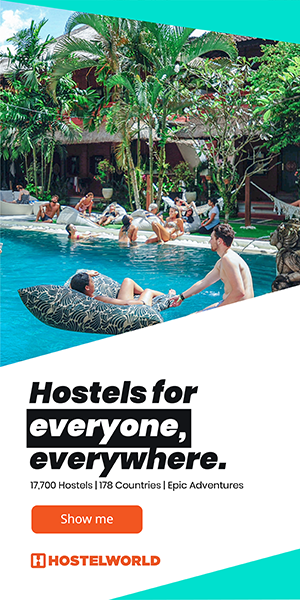 When life seems like too much and you can't even get out of bed because you are too weak, and life has left you a mess and you feel broken, music is always there to HEAL your SOUL.
WHAT ARE YOU WAITING FOR?!